misc review
Bawang Anti-Dandruff Shampoo Review
10:30 AM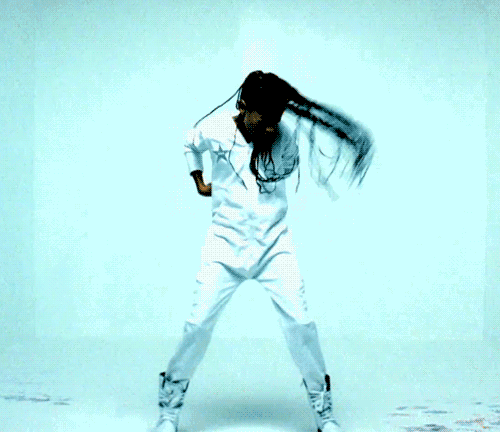 I whip my hair back and forth!
Salam and helloooo.
It's all about the tresses today! And actually my first time bringing up this kind of topic on my blog! :D
But, as mentioned in my About Page, "As a Muslim, I am also obliged to take care of my aurah; in other terms I cannot expose body parts deemed as one e.g hair, legs :)", I cannot expose my hair in this post >.< Also, I would also like to express my gratitude for the chance to review this product!
Without wasting anymore time, let us continue on with the review!
This product combines Ancient Chinese wisdom with modern pharmacology and biotechnology to bring optimum haircare results to the user. It is enriched with various Chinese Herbal extracts, including Chinese Honey Locust, Aloe Vera, Peppermint, Arborvitae Twig and Leaf (carbonised).
The BAWANG Anti-Dandruff Shampoo cleans and protects your hair whilst conditioning it from roots to ends. Upon each application, this shampoo acts deeply within and on surface of the scalp to reduce extra sebum and prevents from dandruff, effectively relieving itch. This would result in a healthier and dandruff-free hair with a cooler scalp.
This is how it looks like out of the bottle:
Verdict:
So I have been using this for over a week, but I experimented washing my hair on alternate days. Usually on the day I do not wash my hair, the scalp tends to get oily and it's rather uncomfortable as I am wearing hijab - the itchiness especially haha. But, when I used this shampoo, surprisingly it is less oilier than usual and on the same day my hair is still very soft! Not to mention it is not as itchy as it always has been, so extra points on that too! And do not be fooled by the colour, the scent actually smells so good! No traces of strong scents from herbs at all, despite Chinese Herb extracts were mentioned in the ingredients :D it smells more of a flower I think. And it left my hair feeling squeaky clean, literally. Lol.
For those interested to purchase, this set is only RM26.90!! You can check out the link given:
You could also get an exclusive 15% rebate by using the code below
BLOOBS
Can be used onto any items on HiShop, any time you want :D
**Disclaimer: Although the product is sponsored for review purposes, it is 100% my own thoughts and is not affected in any way!